about
A Mystery Game Set Along Lost Highways
Nominated for an Innovation in Game Award at Ludicious, the Hitchhiker First Ride prototype will be published as a Humble Original in the January 2018 Monthly Bundle.
You're a hitchhiker on a strange journey, unable to remember who you are or where you're headed. Something in your recent past has stolen your memory— but what? The highway offers clues: a matchbook hidden in your armrest, a photo in the glovebox, billboards and crows along the roadside. Your driver, a farmer, wants to help you, and his personal memories and recollections provide an unexpected window into your own backstory.
So far, so good… until a chance slip-up exposes a pattern of deception, secret correspondences and cruel design. From there, the road is full of surprising turns that will challenge every assumption you've made along the way. To complete your journey, you'll need to choose your friends wisely— never knowing if your worst enemy is your own subconscious mind. Hitchhiker is a game about memory, identity and loss, all along a highway where nothing is quite what it seems.
The Hitchhiker prototype introduces the first in a series of rides with different drivers that explore various themes in the subconscious mind. The First Ride prototype will be released as a Humble Original in 2018, with further rides to follow in the near future.
The First Ride prototype has been nominated for Innovation in Game at the Ludicious Zürich Game Festival, January 18-21, 2018.
The Team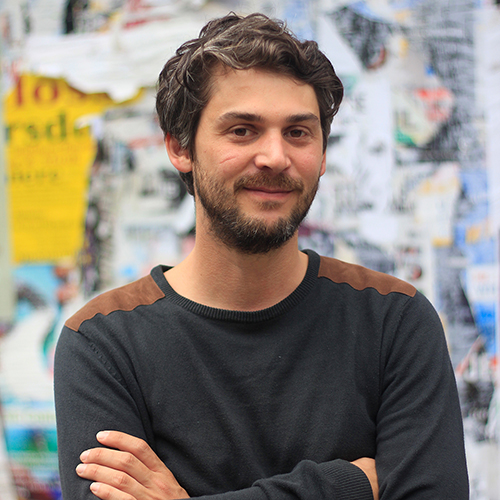 Patrick Rau (kunst-stoff)
Producer, Game-Designer
Patrick has developed and produced several award winning games for various platforms. The game "The Great Jitters: Pudding Panic" was 5th best reviewed iPhone Game 2011 with a Metascore of 95. Patrick visualizes his role in the interactive design and game industry as a designer, game-designer, author and producer.
Dan Mayer
Author, Designer
Dan is an American writer and designer living and working in Berlin, Germany. He also does user experience and product design for screen applications.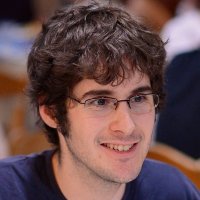 Eyal Stern
Project Lead, Game Designer and Developer
Eyal is an experienced game designer and programmer with a past in mobile games. As part of Moon Studios he helped deliver Ori and the Blind Forest DE to Steam and XBox. Currently residing in Berlin he has joined Mad about Pandas to lead the HitchHiker project.